Chef Miguel Catricheo has just joined the kitchen of Valle Corralco Hotel and Spa a few months ago, where he promises to dazzle with his preparations inspired by Mapuche culture. For him, this is a great opportunity to promote a tourist destination that is becoming more and more popular, through a gastronomy with cultural identity. Don't miss this interview!
For Miguel Catricheo (32) gastronomy is not about looks or tastes, it is perceived by the soul. It must make sense. For him this translates not only into an invitation to discover the fascinating Mapuche worldview, but also into a concrete action of local development. It is precisely this call that led him only a few months ago to become the Executive Chef of Valle Corralco Hotel and Spa, immersed in the Malalcahuello National Reserve.
"He arrived with the desire to support the development of an important gastronomic destination in the Araucanía Region. I seek to transmit and develop a gastronomy with a Pewenche cultural identity, which helps to promote this destination and also the local producers and cooks, and that in the future the kitchen will be a tool for local development," Catricheo tells us.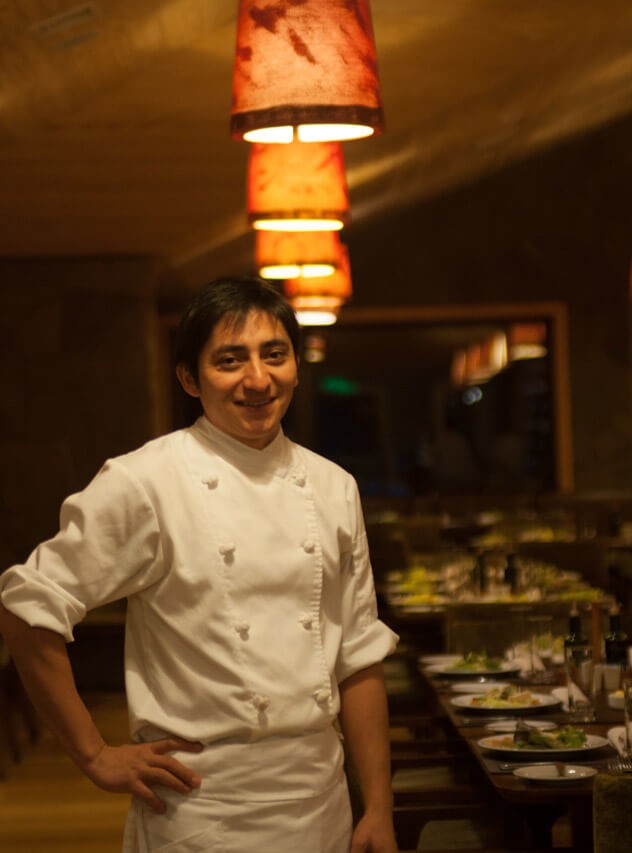 After his food technician studies at Villarrica, Catricheo worked with prominent chefs such as Axel Manríquez, Carlos Meyer and Guillermo Muñoz, from whom he learned the basic knowledge, techniques and rigor necessary to become a great professional. However, it wasn't until he returned home and soaked himself in the knowledge of his Mapuche culture and roots that he finally found that ingredient that would catapult his career. In 2014 he became Executive Chef of the Huilo Huilo Reserve restaurants and in 2016 was recognized as Best Kitchen in Regions by the Circle of Gastronomic Chroniclers.
What led you to return to your Mapuche roots and find the inspiration that stands out in your preparations to this day?
At first, I learned from other chefs who leaned toward a more international cuisine, then I realized that in the Mapuche cuisine and in the cuisine of our indigenous peoples is the basis of what is known today as Chilean cuisine. Although it has been mixed with European cuisine, we as chefs must have a sense of ownership with our true cuisine, because that makes us more original and makes us more interesting when it comes to showing ourselves to the world.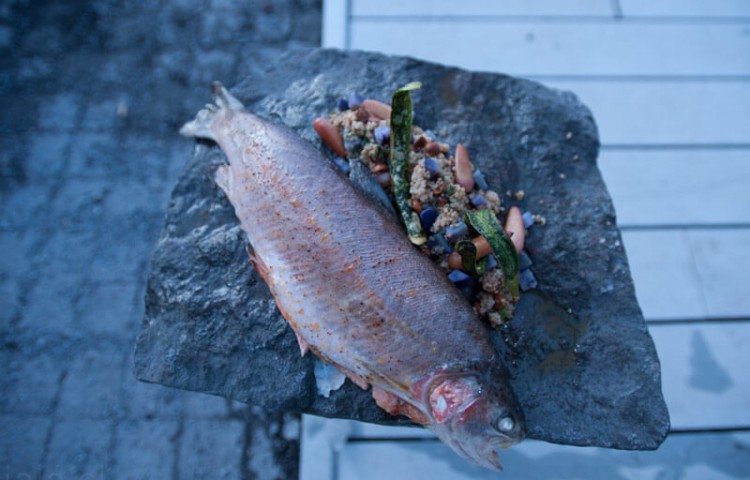 What do you think makes Mapuche cuisine unique in the world?
What makes it unique is that it connects with the elements of nature, it is linked to the earth, to fire... for example, to the merkén what makes it unique is the connection it has with fire and earth through smoke.
The base of the Mapuche food is in the elements that the land delivers, mainly carbohydrates, proteins and vegetable oils and to a lesser extent meats, since especially during the pre-Columbian era, meat was consumed sporadically as a result of hunting and fishing. Vegetables such as potatoes, corn or squash, cereals such as quinoa and pulses such as beans, as well as seeds and wild fruits such as piñón (pine nuts), hazelnuts, maqui or murtilla are abundant in the preparations. But there is something else: the ingredients vary not only according to the area -coastal or mountain range for example-, but also according to the season of the year. Both are principles that Catricheo was able to observe in Curarrehue, the Araucanía mountain range area where he grew up and was raised by his grandparents, and which today are represented in his dishes.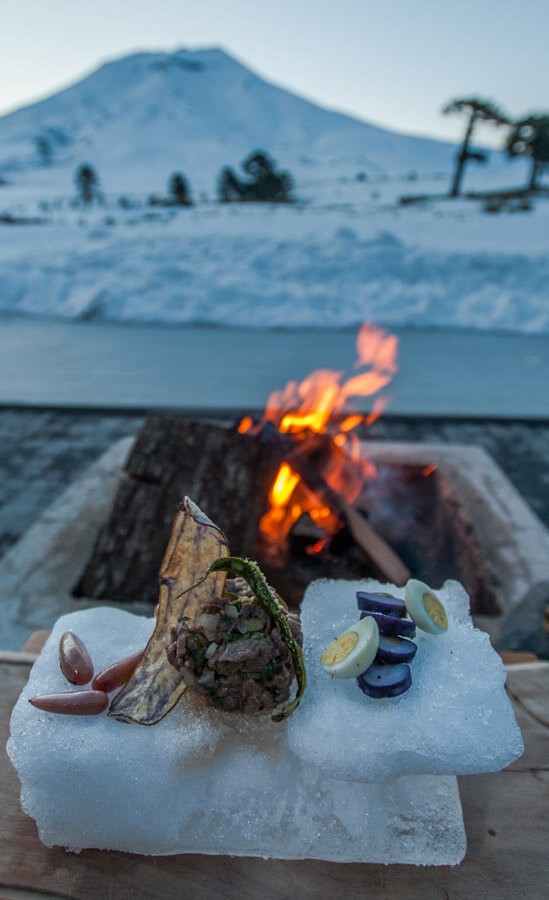 What ingredients predominate in your winter preparations?
Each season has an ingredient as protagonist, the one that stands out today in our preparations in the Corralco Hotel is the piñón, fruit of the araucaria and the sustenance of the Pewenches families. A transverse ingredient that can be used for an infinite number of preparations.
And your favorite ingredients to work with?
My favorite ingredients are those that don't need much manipulation to stand out, that have nice colors and are rich, like the michuñes potatoes for example, the murtas, the maqui.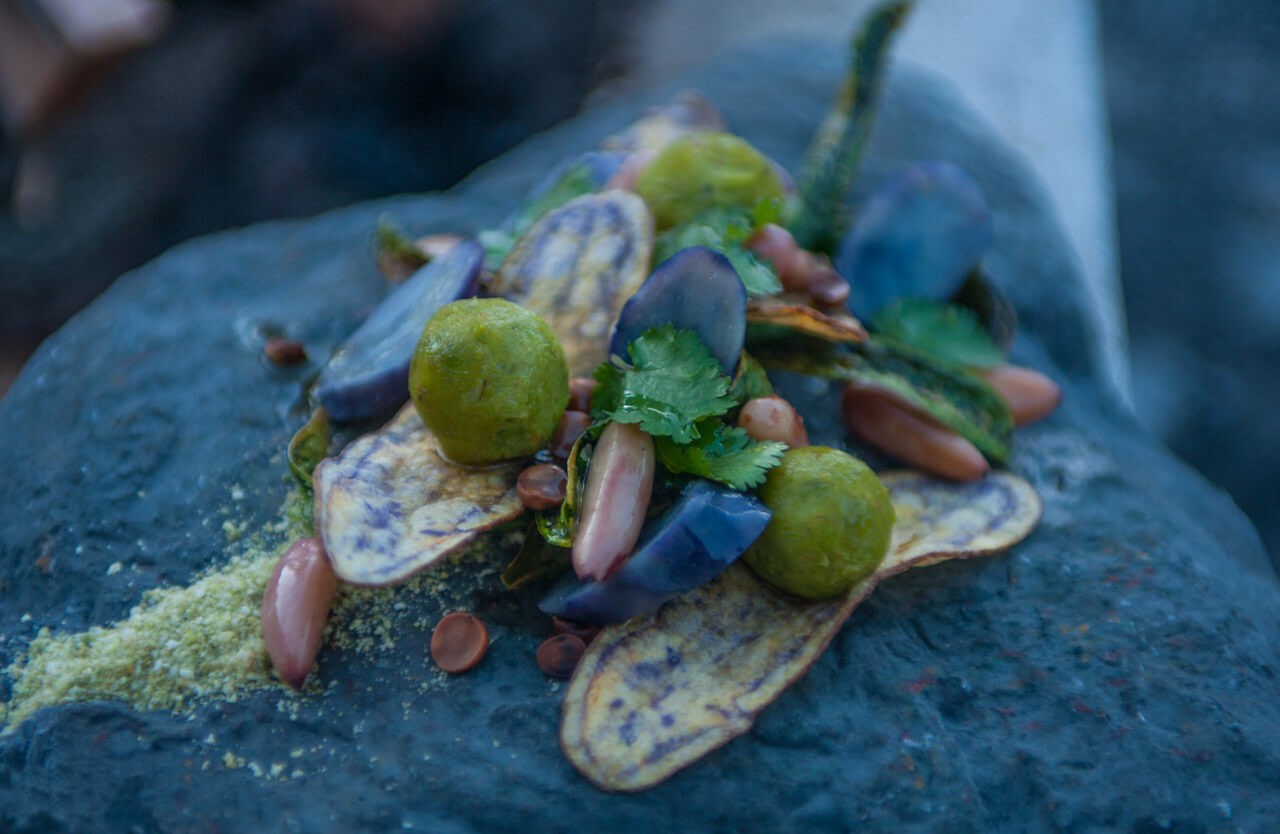 What does cooking mean to you?
It's my job, but it's also my passion. It's a way of expressing, of talking about an ingredient, a territory, a farmer... it's a dialogue.
What novelties will we see in the menu of Valle Corralco Hotel and Spa now that you will be in charge?
Many local products, mushrooms, piñones, game meats and Mapuche preparations.
A dish from the menu that you recommend blindly?
Local lamb with michuñes potatoes, changles and piñones.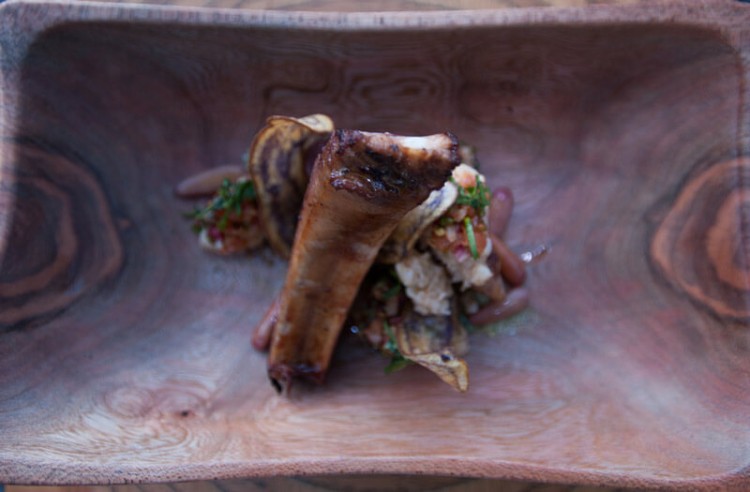 Do you have a basic principle or rule in the kitchen that you always follow and would recommend to other people who want to dedicate themselves professionally to the kitchen?
I would only recommend that chefs must always be very attentive and look for answers not only in a recipe book; they must investigate, know your culture, know your territory, its ingredients and the preparations made by local people.
Ladera Sur, "Gastronomía mapuche a los pies del volcán Lonquimay". Source: https://laderasur.com/articulo/gastronomia-mapuche-los-pies-del-volcan-lonquimay/